Metal Processing & Metal Forming Consulting Projects
by IBD Connection, Inc.
Equipment Market Study for Swiss Companies
Two Swiss Companies seeking US market information for their metal forming equipment products (packaging), metal treatment equipment products (medical/fixtures), respectively, engaged IBD Connection, Inc. IBD Connection, Inc. conducted targeted market research studies, identifying potential customers as well as the competition that the client would face in North America. Deliverables were detailed reports including product comparison, SWOT analysis, and related company information.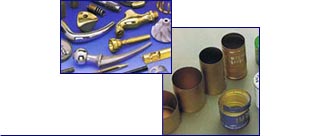 News on Market Development to a Swiss Company
For a Swiss Company in the field of commercial and consumer stainless steel products IBD Connection, Inc. informed on new market developments in anti-microbial stainless steel that could create a competitive advantage or threat.

International Technical Sales Support for a US Company
A machine tool manufacturer from the US engaged IBD Connection, Inc. to assist during a technical sales presentation at the home office of a potential customer in France. IBD Connection provided on-site translation services, assisted in French with the technical and commercial presentation and gave the client an "insight" into the other party's dialogue in French.

Equipment Design Review for a Manufacturer in the Mid-West
For a manufacturer of metal formed products in the mid-west IBD Connection, Inc. provides engineering support in the form of design concept reviews, process parameters and machine component evaluations.

Engineering Department Assessment for US Company
A multi-location manufacturer in the US engaged IBD Connection, Inc. for an active engineering department assessment, to evaluate processes, procedures, reporting structures and personnel qualifications. IBD Connection, Inc. worked side by side with the client's engineering team to solve problems and handle projects (adding direct value). This approach gave better insight and allowed better respective judgment. The deliverables were an interim report and final report with recommendations.

Ongoing Technical Support for Local Company
IBD Connection, Inc. provides on-going technical support to a mid-west manufacturer and service provider in the metal trade. This active support ranges from equipment and process assessments, design evaluations and engineering studies, to project leadership and R&D project management. Significant to the client is that the continued involvement makes it possible to provide recommendations and input to meet current needs.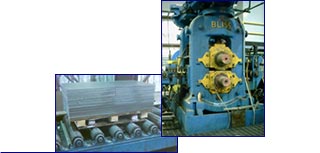 Multiple Project Management Support for a German Equipment Supplier
A German manufacturer of metal processing equipment hired IBD Connection, Inc. for project management support in the US. IBD Connection, Inc. identified and evaluated engineering firms and fabricators and subsequently monitored the construction and installation of 2000 tons of structural steel. IBD Connection assisted with technical inspections and evaluation of delivery readiness of local suppliers to the US Project. During equipment installation, IBD Connection, Inc. supported the job-site in numerous sourcing activities from acquiring steel sub-structures to implement safety related items. On another project for the same client IBD Connection, Inc. identified and evaluated erection and installations contractors, and solicited, evaluated and presented to the client respective multi-million dollar installation bids.