IBD金属加工和金属成型工业连接咨询有限公司
IBD工业连接公司是一家座落在美国中西部的印第安那州南本德的咨询公司,对那些寻求拓展欧洲和北美市场的公司提供积极的建议和服务支持。
欧洲的金属加工和金属成型企业和IBD工业连接公司接洽合作以寻求他们在北美的商业机会。同样北美的金属加工和金属成型企业和IBD工业连接公司接洽合作以寻求他们在欧洲的发展。
我们的服务涵盖广泛的国际业务。我们从事大西洋两岸的文化交流,在以下方面提供有效和增值的咨询服务: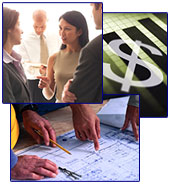 战略分析和商务发展
销售市场的支持
工程管理
培训
当我们在金属加工和金属成型领域提供深入的工艺和设备技术时,我们同样提供有竞争力的服务,在这里我们和客户以伙伴关系进行并肩合作。IBD工业连接公司一直保持和国际上制造商、供应商、教育科研机构等专业机构的合作关系。
关于战略问题,IBD公司对市场条件和风险进行彻底评估,并就运营发展计划给出指导。IBD评估工业产品以及工程和制造实体。对于欧洲公司,IBD帮助发掘潜在的客户、估算共同利益和能力,定义整合的可能性,促进进一步内部联系以发展商业合作关系。
关于产品销售问题,IBD提供最初的客户解决法案, 评估项目预期前景,指导签订销售合同。IBD评估关于预期项目德文或法文的说明,同时提供国内外会议中私人的德文或法文翻译。(IBD也认为美国的金属加工和金属成型生产线有自身独特的吸引力)
当计划实施时,IBD指导当地的工程技术人员进行监督测试、制造、建设和安装等过程,同时帮助选择人员和建立管理部门(如R&D项目,设备再建、新设备的安装,新厂房的定位)IBD也提供 设备/过程 概念或设计的建议,给出设备或过程的评估,包括失效性研究。
当地需要培训时,IBD提供管理辅导,提供实施自定义的讲习班或"午餐&学习"计划,对管理部门 或/和 技术团队提供技术支持。
Why is the Arch from St Louis on our Website?
The Arch in St. Louis, designed by the famous architect Eero Saarinen (1910-1961), is named the "Gateway Arch" because it represents the gateway to the West. This imaginary gateway in the St. Louis area opened the vast wilderness west of the Mississippi for exploration and settlement. The gateway represents the hope for opportunities and a better life in a new, unknown land.
In addition to what it represents, our fascination with the Arch is its sleek design, its use of top-notch engineering talent, and its employment of lasting materials - concrete and stainless steel. To reach the arch's present state of beauty the engineering and construction teams faced and overcame numerous challenges. With foresight and careful planning, they prevailed.
At IBD Connection we, too, focus on being a gateway for our clients: an opening for new opportunities in new arenas. Arenas, that along with the opportunities, bring new challenges which need to be met before the rewarding results can be enjoyed. At IBD Connection we provide the required support to "cross the Plaines", so that you can seek your goals with confidence. Our resources will "grease your wagon wheels" to avoid setbacks and breakdowns while our experience will protect you from the "bandits along the way". Like the early settlers, IBD Connection helps you to "pack the wagons", "saddle the horses" and move forward with confidence that together we will persevere and succeed.
At IBD Connection, you will find commitment, resilience, honesty, and hard work. We conduct ourselves ethically and realize that we are a part of a world community and environment. After a hard day's work we want to be able look back with pride at our contribution!
IBD Connection, Inc. - the Arch to your new Endeavor!