Metal Processing & Metal Forming Consulting
by IBD Connection, Inc.
IBD Connection, Inc. is a consulting firm located in the Midwest of the United States in South Bend, Indiana, providing active advisory and support services to companies that seek to improve or expand their European / North American markets.
European Metal Processing and Metal Forming Companies contact and work with IBD Connection, Inc. to develop their business opportunity in North America. North American Metal Processing and Metal Forming Companies contact and work with IBD Connection Inc. to build and grow their business domestically or to expand into the European market.
Our support covers a broad range of international business development issues. Being adept in the cultures on both sides of the Atlantic, we provide effective and value added consulting services in: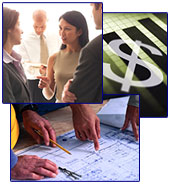 Strategic Analysis and Business Development
Sales and Marketing Support
Project Management and Engineering
Coaching and Training
While we offer in-depth process and equipment know-how in the fields of Metal Processing and Metal Forming, we structure our services as active assignments, where we work side-by-side as partners with our clients. IBD Connection maintains and draws on an international network of manufacturers, suppliers and educational institutions as well as other professionals.
When strategic issues arise, IBD assists in the evaluation of market conditions, leads a thorough risk assessment and provides guidance in developing business plans. IBD evaluates industrial products, as well as engineering or manufacturing entities. For European bound companies IBD identifies potential partners, evaluates common interests and capabilities, defines possible synergies, establishes initial contacts and leads through the effort to establish a business relationship.


When sales are to be made, IBD makes initial customer consultations, assesses the attractiveness of prospective projects, and guides sales effort to contract closure. IBD evaluates German or French written specifications for potential projects and provides in-person technical German and French translation support during meetings, domestically and abroad. (IBD also will consider US representation of attractive product lines in the Metal Processing & Metal Forming field)


When projects are initiated, IBD directs local sourcing of engineering, supervises the testing, manufacturing, construction, and installation phases, and also assists in personnel selection and start-up management (i.e. R&D projects, equipment re-builds, new equipment installations, new plant locations). IBD also provides advice regarding equipment / process concepts or designs, and makes equipment or process assessments, including FMEA-studies.


When local training is needed, IBD provides executive coaching, presents or facilitates customized workshops or "Lunch & Learn" programs, and offers guidance and support to management and/or its technical teams.
Why is the Arch from St Louis on our Website?
The Arch in St. Louis, designed by the famous architect Eero Saarinen (1910-1961), is named the "Gateway Arch" because it represents the gateway to the West. This imaginary gateway in the St. Louis area opened the vast wilderness west of the Mississippi for exploration and settlement. The gateway represents the hope for opportunities and a better life in a new, unknown land.
In addition to what it represents, our fascination with the Arch is its sleek design, its use of top-notch engineering talent, and its employment of lasting materials - concrete and stainless steel. To reach the arch's present state of beauty the engineering and construction teams faced and overcame numerous challenges. With foresight and careful planning, they prevailed.
At IBD Connection we, too, focus on being a gateway for our clients: an opening for new opportunities in new arenas. Arenas, that along with the opportunities, bring new challenges which need to be met before the rewarding results can be enjoyed. At IBD Connection we provide the required support to "cross the Plaines", so that you can seek your goals with confidence. Our resources will "grease your wagon wheels" to avoid setbacks and breakdowns while our experience will protect you from the "bandits along the way". Like the early settlers, IBD Connection helps you to "pack the wagons", "saddle the horses" and move forward with confidence that together we will persevere and succeed.
At IBD Connection, you will find commitment, resilience, honesty, and hard work. We conduct ourselves ethically and realize that we are a part of a world community and environment. After a hard day's work we want to be able look back with pride at our contribution!
IBD Connection, Inc. - the Arch to your new Endeavor!